Home
-
Products
-
Short Steel Measuring Tape
Silver Pocket Metal Measuring Tape for Carpenters
Item: SMT-70A
Product Name: Silver Pocket Metal Measuring Tape for Carpenters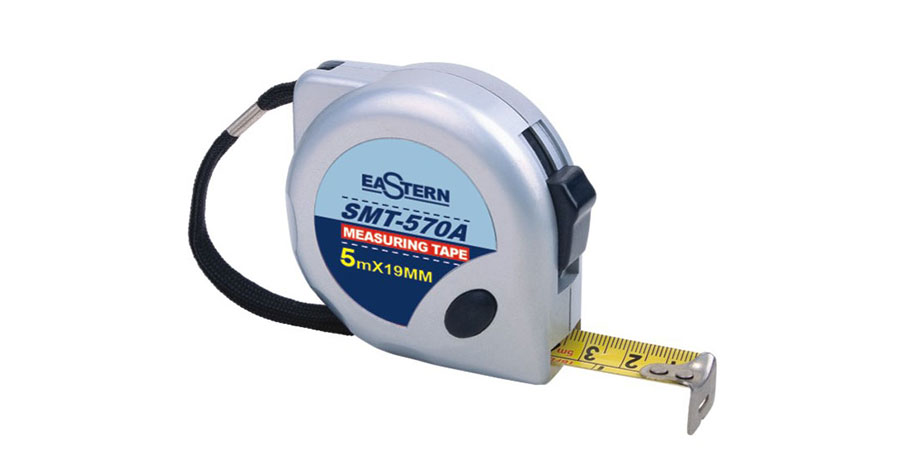 Great stopper button design gets you the correct measurement.
Automatic blade lock, easy to work thumb button and push button.
One-touch side button holds position.
Two stops is much more convenience

Tape measure with stop button mechanism, making the blade mouth never broken and more durable.

Shockproof housing design
Anti-skid ABS case protects the inner tape from impact. Top grade impact-resistant ABS case that is conveniently shock-absorbent. Good wear-resistant cover.
Strong belt clip, very easy access. The steel tape measure can be easily carried on waist or in your pocket with the sturdy belt clip.
Non-slip plastic with special texture, not easy to fall and be damaged.
With wrist strap. Strong comfortable wrist strap can wear around your wrist to avoid dropping the measuring tape.
You have three choices of the end of the tape.
Stainless steel ring at the end of the tape.
Steel hook tip (also called hooked tab) at the end of the tape.
Powerful magnetic hook tip at the end of the tape. This tape measure can stick to any ferrous material with the powerful magnetic hook, which greatly enhances the stability of the blade especially when measuring a really long distance. And it is also strong enough to double the tape as a magnetic pick up tool, suitable for engineer, architect, etc.
| | | |
| --- | --- | --- |
| | | |
| Black Plated Hook Tip | Electroplated Hook Tip | Magnetic Hook Tip |
Just 1000pcs get wholesale price of Silver Pocket Metal Measuring Tape for Carpenters made in China from Eastern - the best factory for distributor, importer, supplier and wholesaler.

right now.