China Eastern Tape Measure Manufacturer
With many years experience of steel tape measure and fiberglass tape measure industry, China Eastern is one of the multiple-producing manufacturer of measuring tapes and hand tools for the development, producing and marketing.

Our mainly products is all kinds of tape measures including steel measuring tapes, fiberglass tapes, aluminium spirit levels, oil tapes (oil tank gauging tape), gift tapes, ultrasonic distance meter and so on.

Our tape measures are used in the following industries: mining, construction, engineering, surveying, industrial, factories, DIY.
It is the most popular tape measure (measure tape), the steel measuring tape range is designed and engineered for reliability, accuracy, and dur...

View All Items




This height measuring tape is easy to use for measuring your height and your baby's height. the custom design in the shape of height measuring tape...

View All Items




The long tape measure (long steel measuring tape) with yellow or white polymer resin paint blade is durable and accuracy. They are applica...

View All Items




Oil gauging tape (oil tape measure) with black oxide blade and stainless blade are oil and acid resistant, oil gauging tape is widely used for o...

View All Items




Fiber glass tape (fibreglass tape) of tape measure is the natural choice of the professional in the construction, surveying and building i...

View All Items




Here you find a wide variety of levels for nearly all kind of measuring use.

...

View All Items


Distance measuring wheel as one of tape measure from China Eastern is used for real estate empolder, land measuring, road construction, laying the ...

View All Items




Track your body measurements and progress as your muscles grow and your unwanted fat goes away, Knowing your body parts measurement is use...

View All Items




When people work on the job site, they use many heavy tools, it is very dangerous when working on ladders, climbing up and down and droping them...

View All Items




This finished short hex key wrench allows you to handle a variety of hex fasteners in assembly, industrial or automotive jobs.

...

View All Items

---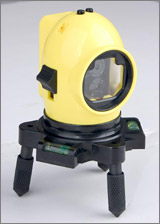 Eastern laser level tape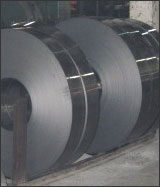 Eastern Steel strip for blade