Home
-
Products
-
Distance Measuring Wheel
318mm Digital Distance Measuring Wheel
Item: DMW-06
Product Name: 318mm Digital Distance Measuring Wheel
Digital type distance measuring wheel.It has inch and MM graduation,and can use synchronously.
Counter Limited Min./Max:10cm-9999m 0.3ft-32800ft
Wheel diameter: 318MM
Measures to (BY cm): 10,000M
Weight in use: 1.33KG
Package:44*35.5*71.5cm 12/7kgs 10pcs/ctn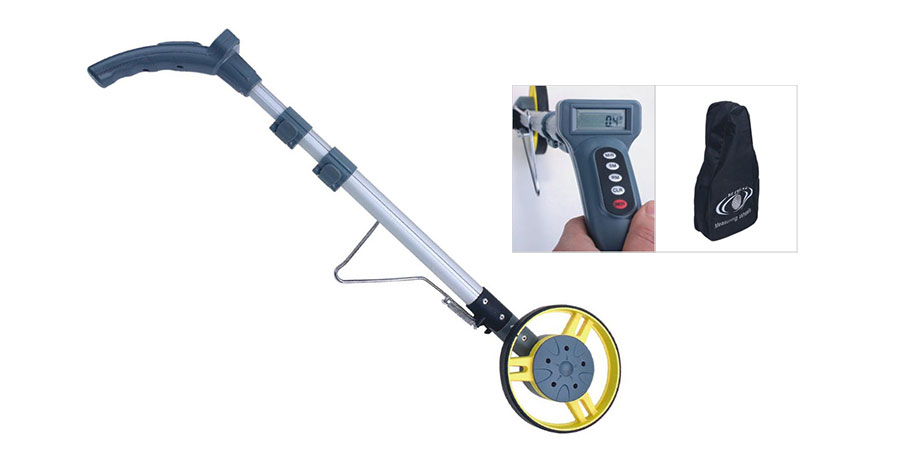 Features of 318mm Digital Distance Measuring Wheel
Precision engineered to the highest quality.
One person operation-automatically records measurements as you walk.
Suitable for builders,farmers,road contractors council,schools,real estate,police accident investigators.
Durable,lightweight and compact.The 300mm measuring wheel is easy to use.Somply press the reset lever on the counter meter.The counter adds when the measurer is moving forward and subtracts in reverse.
Allowing the operator to correct a measuremrnt if over steps his mark.
The mechanical counting head,has a five digit read out.Come complete with inbult torch light facility for night use.And a durable canvas carry bag.

Just 200pcs get wholesale price of 318mm Digital Distance Measuring Wheel made in China from Eastern - the best factory for distributor, importer, supplier and wholesaler.

right now.