Home
-
Products
-
BMI Tape / Waist Tape Measure
1.5M Waist Measuring Tape (Body Tape Measure) with Push Button
Item: WT-A17
Product Name: 1.5M Waist Measuring Tape (Body Tape Measure) with Push Button
It is easy to measure by yourself.
Track your body measurements and progress as your muscles grow and your unwanted fat goes away, Knowing your body parts measurement is useful for health assessments and fitting clothes.
100% eco-friendly material.
Retractable / ratcheting design tape measure.
Measures in both Imperial (in) and metric (cm). One side is centimeter, the other side is inches.
Easy to measure any body part: arm, thigh, calf, chest, waist, hips, bust, arms, and more.
Push-button retraction and locking feature ensure to take all your body measurements easily and accurately without assistance!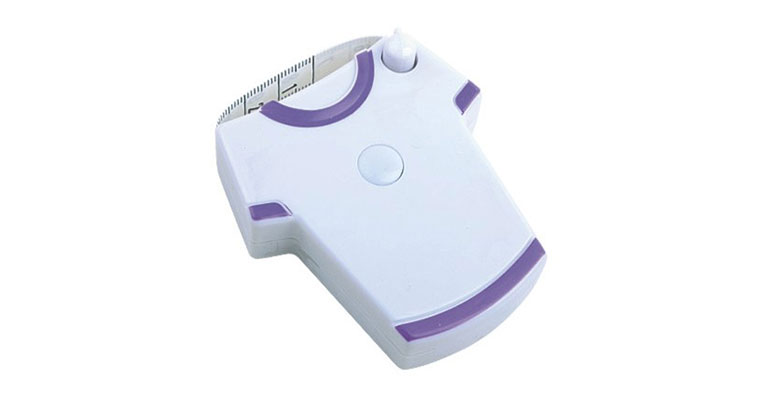 Steps to Measure Your Body Part
Taking your waist measurement is easy when done the right way. With only a soft waist measuring tape.
By pressing the button in the center,pull the end of the tape to wrap around the body part you wish to measure.
Lock the rod (also called pin) at the end of the tape forming a circular tape wrapping the body part.
Press the button in the center,and let the tape retract to fit snuggly on your body.
You have your measurement, read and record the measurement on the tape to see the size of that body part.

Note: Waist tape measure starts at 2" (subject to your actual length of the tape curved portion) to account for the curved portion of the tape housing that is included when taking your measurement.
Just 1000pcs get wholesale price of 1.5M Waist Measuring Tape (Body Tape Measure) with Push Button made in China from Eastern - the best factory for distributor, importer, supplier and wholesaler.

right now.